It was hard to believe that January had arrived so quickly, and before I knew it, it was gone again. Given that February is such a short month as is, I can only imagine how quickly this month will go!
What a month it had been!
I started project 365 documenting each day with one or two pictures--some more exciting than others. Publishing those pictures have been a neat way to reflect on the year and keep the memories of each day...



January

was exceptionally busy with...

- beginning the Dexter series from the beginning with the hubs
- a fondant decorating class with Leah


- Steve and Steph's housewarming/Pats game party

- bridal expo with the Yoffe girls


- baking for a fellow teacher's birthday


- a Stella and Dot party and the purchase of a very pretty necklace
- presenting at the School Committee's Curriculum Corner
- co-presenting a technology course on Smartboard tools and activities
- Kerri and Steve's housewarming with the girls and a few of the boys
- brunch with Katie who was home from South America
- a Lia Sophia party with teacher friends (bacon and eggs cupcakes were my brunch contribution)



I have pinned so many fabulous activities for reading, math, science, social studies, holidays like Martin Luther King Day, Groundhog Day, this week's celebration of the 100th day, Valentine's Day... not to mention DIY gift ideas, decorating ideas, recipes... I get so excited thinking of the possibilities. I have been able to try so many new, engaging activities thanks to pinterest and teacherspayteachers.com. And what could be better than giving business to fabulous teachers! (I very well may ask for a teacherspayteachers gift card for upcoming holidays to start to purchase a few of the 89 items on my "wish list."

Aside from the amazing freebies teachers have so generously posted--mainly found at




a few of my favorite teacher bloggers continue to be

Hope

at


Dana
at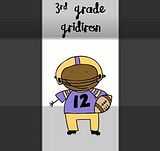 Ginger
at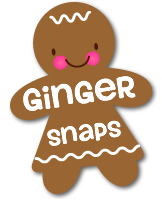 Mary
at

February has only been with us for 5 days and it has already brought fabulous events--not to mention the promise of more! This month we began
Fit4February
at school. I've really begun to enjoy running both for the exercise as well as for the opportunity to singularly think, reflect, and plan. Each team records their workouts and mileage and there will be prizes for weight loss and the first team to reach 100 miles. It is a huge incentive each day to get up and move!

A few teachers and I began ELL training this week. It's a nice break from the classroom and a chance to acquire new material and instruction while spending the day with two fabulous girls!

This weekend was fairly low-key with an impromptu game night at Skyview, a gun show Saturday in East Bridgewater, running with the hubs and Joe yesterday afternoon, and Dexter last night. Next up is tonight's

Super Bowl

party in Freetown-- so excited! (And I'm finally feeling better--the pesky cough that lingered through much of January is almost gone!)

This week is School Council, my eighth of ten technology classes, the 100th day (
I vow to take more pictures in the classroom this year.)
, and ELL training. Next weekend is jam-packed with a hair appointment (yay!), a family get together, Becca's birthday downtown, and our

Favorite Things

party Sunday! :)

Then it's happy hearts and Valentine's Day.
I consider myself exceptionally lucky that the hubs and I have found each other, continue to be uuber happy and don't wait until Valentine's Day to tell each other how much we love each other. That's not to say that I am not super excited for it...